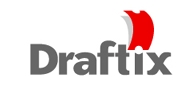 I recently had the opportunity to test another hosted service, Draftix.com.  I found it by searching for some software that would help with season ticket group distribution.  I was creating a new season ticket group of varying ownership and figured there had to be someone out there who's already figured out how to do it easily using software or even Excel. 
After doing a quick Google or Bing (I've tried using Bing lately – maybe more on that in another post) I stumbled upon Draftix.  Interestingly, Bing provided the only direct path to Draftix- the second result, while Google (using the exact same "season ticket sharing software" query as linked to above) didn't have a link to Draftix in the first 200 results (I gave up looking after 200).  Google's second result did find a site (Vator.tv) that holds a review of Draftix that leads you to the Draftix site.  This is a perfect example of why relying on only one search provider (and Google is getting a lot of negative press about this lately) can limit your "view" of the Internet substantially.  An analogy would be if you rely 100% on one news service for all of your current events (The same kind of negative view a lot of people have of CNN.)
Back to Draftx… The first thing I liked about Draftix was that they covered all the teams of the NHL, a refreshing sight for a Calgary Flames fan who's used to inadequate attention from American sports coverage.  The other thing I liked was that it was based on the "freemium" model, a term coined for web services who provide light versions for free and advanced services for a premium.  These types of web services typically have free to paid ratios in the thousands, but still seem to have a profitable business model.
Draftix allows its users to create public or private season ticket groups to share any number of season tickets.  Draftix pre-populates the entire schedule for hundreds of major and minor league baseball, basketball, football, hockey and soccer teams.  This in itself is an amazing accomplishment. 
Members of the season ticket group create an event draft pick list using some automated preference settings, such as preferred opponents, days of the week, time, or months.  Once the preferences are set, a default event priority is created and each user can then make micro edits to their own priority list.  On draft day, as selected when the group is first created, the draft is executed automatically using each member's list.  Each member is then emailed an announcement of their winning events and the group creator is provided with a shipping manifest with the list of every member's picks.
Aside from a few minor functional questions I had (being a techie, I always tend to push the boundaries), the system worked very well and our draft was executed without a hitch.  The other members of our group had no problems making their event choices.  The only complaint I received from some of our members was the requirement at sign-up for a lot of seemingly unnecessary personal information, which is intended to be used for the premium services.
The premium service is for creating a public sharing group to sell shares in season tickets to complete strangers.  Other Draftix members can search for and find public groups for their favourite sports teams and then purchase a share of that group.  Draftix will then handle the transactions involved in buying and selling and mailing the tickets. They charge a percentage of the ticket price for the service.  If a user doesn't intend to participate in a public group, however, there should be no need to collect personal information.
A quick note about Google:  Love it or hate it, they are the king of search and if you're selling an Internet service, you've got to show up at least once in the first page of results for anything even vaguely related to your product or service.  Three words:  search engine optimization. I think Draftix would be served well by spending a small amount of money in this area.
The first result for "season ticket sharing software" on both Google and Bing?  Split Season Tickets. From a user perspective, this service is light years behind Draftix for functionality and availability, yet shows up 3 times on Google's first page (directly or through one of their very few affiliated sports teams) and twice on Bing's first page.